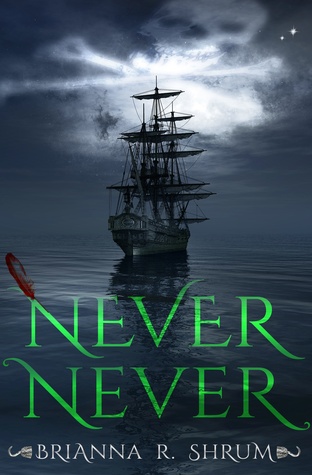 James Hook is a child who only wants to grow up.
When he meets Peter Pan, a boy who loves to pretend and is intent on never becoming a man, James decides he could try being a child—at least briefly. James joins Peter Pan on a holiday to Neverland, a place of adventure created by children's dreams, but Neverland is not for the faint of heart. Soon James finds himself longing for home, determined that he is destined to be a man. But Peter refuses to take him back, leaving James trapped in a world just beyond the one he loves. A world where children are to never grow up.
But grow up he does.
And thus begins the epic adventure of a Lost Boy and a Pirate.
This story isn't about Peter Pan; it's about the boy whose life he stole. It's about a man in a world that hates men. It's about the feared Captain James Hook and his passionate quest to kill the Pan, an impossible feat in a magical land where everyone loves Peter Pan.
Except one.
Buy on Amazon
My Review:
this book is not the Disney version you expect it to be, and maybe for good reason. While I haven't had the personal pleasure of reading 'A Whole New World', word around the blogosphere is that it fell flat despite the promising premise. But never fear, dear readers, this book is almost certain to wash any disappointing novel taste out of your mouth. We start the book by meeting the infamous James Hook, who is slowly lured by Peter Pan into Neverland, where he proceeds to spread nightmares about the one thing Hook wants to be the most: a pirate.
I found myself craving this book, waiting for the clock to turn to my scheduled reading time and taking advantage of my daughter's naps to read just a little more. This book made me read way past my bedtime.
A warning: this is not your mother's Peter Pan, who had fun and saved kids from their droll lives. This is your Great Grandmother's Pan. The dark angel of death that kidnaps children who (in Hook's case, at least) had every intention of going back home and growing up.
This book is a combination of the Brothers Grimm and Lord of the Flies on steroids--parents should ready themselves for questions, nightmares, and serious discussion if recommending this book to those under 18.
Many Thanks to NetGalley and the publisher for gifting me this book in exchange for an honest review