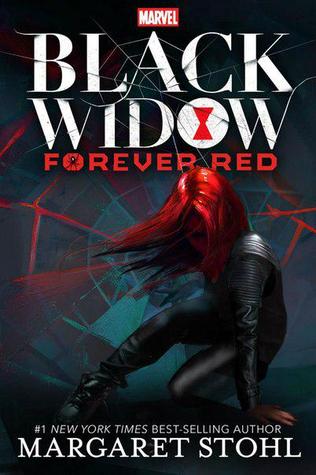 Enter the world of the Avengers' iconic master spy
Natasha Romanoff is one of the world's most lethal assassins. Trained from a young age in the arts of death and deception, Natasha was given the title of Black Widow by Ivan Somodorov, her brutal teacher at the Red Room, Moscow's infamous academy for operatives.
Ava Orlova is just trying to fit in as an average Brooklyn teenager, but her life has been anything but average.The daughter of a missing Russian quantum physicist, Ava was once subjected to a series of ruthless military experiments-until she was rescued by Black Widow and placed under S.H.I.E.L.D. protection. Ava has always longed to reconnect with her mysterious savior, but Black Widow isn't really the big sister type.
Until now.
When children all over Eastern Europe begin to go missing, and rumors of smuggled Red Room tech light up the dark net, Natasha suspects her old teacher has returned-and that Ava Orlova might be the only one who can stop him. To defeat the madman who threatens their future, Natasha and Ava must unravel their pasts. Only then will they discover the truth about the dark-eyed boy with an hourglass tattoo who haunts Ava's dreams. . . .
Black Widow:Forever Red features all the heart-pounding adventure readers expect from Marvel, written by #1 New York Times best-selling author Margaret Stohl. Uncover a new side of the Marvel Universe that will thrill loyal fans and newcomers alike, as Stohl reveals the untold story of Black Widow for the very first time.
My Review:
Disney was kind enough to let me read this book for free through NetGalley. I had begun to think they blacklisted me or something. (kidding, Disney!) Anyway, FTC, honest review, y'all know the drill.
I was really, really excited for this book. Like, SUPER excited. Not only am I a Marvel geek, but when I was an active writer, I was part of a text roleplaying group and I wrote as the Black Widow. You know, for...research. Or practice. Or something.
I was not disappointed in the least with Natasha's voice or character depiction. We meet her shortly after she joins Shield and takes down Ivan, who was her captor in the Red Room. She also saves Ava, who we get to later. Marvel fans will enjoy her character, as well as Coulson's.
So, Ava. LOVE her character. Alex: a close second favorite. I liked him, but I wouldn't say I loved him.
Together: Total insta-love. At least it makes sense, kind of, because of who they are, but still.
Natasha: I wanted more. I really, really want more. Like, five more books more. There was not enough of her in this book.
Overall: The relationship of Ava and Alex fell short of my expectations by two points. But the prose was great, the characters mostly great, and it definitely set the scene for me to read the next book. If there is one. God, I hope there is one. Would I buy it? Yes, but probably as a gift for all of my friends. I'll get a hard copy for myself when I get that mansion-sized library for Christmas.
Rating: 4.8