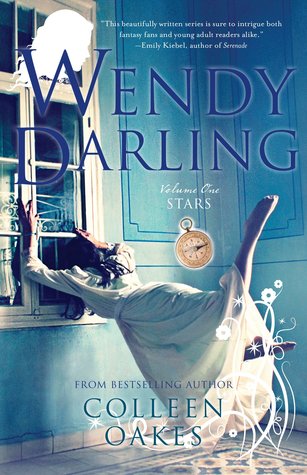 From the Best-Selling Author of Queen of Hearts comes a dark and mesmerizing twist on the beloved Children's Classic, Peter Pan.
Wendy Darling has a perfectly agreeable life with her parents and brothers in wealthy London, as well as a budding romance with Booth, the neighborhood bookseller's son. But while their parents are at a ball, the charmingly beautiful Peter Pan comes to the Darling children's nursery and—dazzled by this flying boy with god-like powers—they follow him out of the window and straight on to morning, to Neverland, a intoxicating island of feral freedom.
As time passes in Neverland, Wendy realizes that this Lost Boy's paradise of turquoise seas, mermaids, and pirates holds terrible secrets rooted in blood and greed. As Peter's grasp on her heart tightens, she struggles to remember where she came from—and begins to suspect that this island of dreams, and the boy who desires her—have the potential to transform into an everlasting nightmare.
Buy on Amazon
My Review:
I thought reading this book right after reading Never, Never was a good idea. Perhaps if they had been by the same author. Whatever the case, I found this book to be incredibly slow. I didn't find myself caring for Wendy Darling at all. I didn't even find myself disliking her by chapter three. I just felt like I had wasted three chapters of my life reading a book about nothing.
The next couple of chapters did have more action with the arrival of Peter, but it still felt off--Peter talked too much like a grown up to me.
I found myself glad that I never abandon a book before I hit halfway through. It got much better about a quarter way through, explaining peter's odd behavior and showing us a Neverland we've never seen before.
As I got deeper into the book I found myself wanting to read it more. The deeper I got the faster I read. It doesn't quite measure up to Never, Never, but I found them also to be different stories altogether. I would definitely read another book by this author, but I probably wouldn't spend money on it.
Overall: borrow this book from your library.