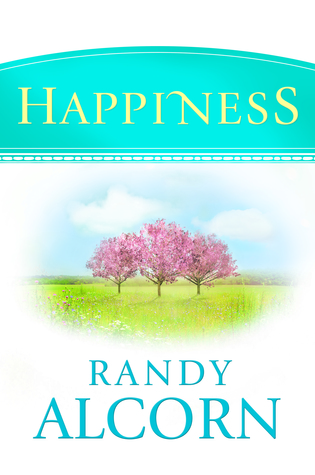 Christians are supposed to be happy. In fact, we are supposed to radiate joy, peace, and contentment that is so unmistakable and so attractive that others are naturally drawn to us because they want what we have. And yet, in today's culture, the vast majority of Christians are perceived as angry, judgmental people who don't seem to derive any joy from life whatsoever. So why aren't we happy?
Unfortunately, many Christians are taught early on that God doesn't want us to be happy (he wants us to be holy). In fact, many Christians are laboring under the false notion that God himself is not happy. But nothing could be further from the truth! God does want us to be happy. The Bible is filled with verses that prove that ours is a happy, joy-filled God who not only loves celebrations but also desperately wants his children to be happy. Why else would He go to the lengths He did to ensure our eternal happiness in His presence? We know that we will experience unimaginable joy and happiness in Heaven, but that doesn't mean we can't also experience joy and happiness here on earth.
In Happiness, noted theologian Randy Alcorn dispels centuries of misconceptions about happiness and provides indisputable proof that God not only wants us to be happy, He commands it. The most definitive study on the subject of happiness to date, this book is a paradigm-shifting wake-up call for the church and Christians everywhere.
My Review:
Randy Alcorn's 'Happiness' didn't change my life. I was already more or less happy--more so since having converted to Christianity. I have heard of the happy vs. holy vs. joy argument before, so none of these nearly 500 pages (!) came out of left field for me. Every so often I did have to text a verse to my husband for clarification, context, or his opinion whenever a reference felt off to me, but whenever he replied it made sense with what Alcorn was stating.
If you're a new Christian, this is a great book. This is a great book if you're an old Christian too. But because I found a lot more meaning and fulfillment in getting input on certain passages, I think this book would be even better as a discussion or book club book. Certainly something I'd like to see in a church gift shop or library.
I've read some varied early reviews, and I do somewhat agree and disagree with other's opinions. For instance, I don't think Alcorn is stating "if you're not happy in life you're sinning". I think he meant more along the lines of "if you deny your happiness in what God has given you in the name of being holy instead of happy, you've basically slapped God in the face." But that's what makes this book such a good discussion/book club book. We could talk about these things with friends or colleagues at the same time, maybe over the course of a month as you read this because again it is a pretty long book.
My tip for reading this book: get a binder clip to act as both a bookmark and a page holder. It will save your fingers/hands from getting cramped or tired.
Book source: Tyndale Blog Network