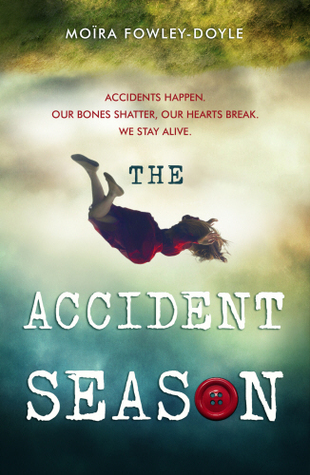 t's the accident season, the same time every year. Bones break, skin tears, bruises bloom.
The accident season has been part of seventeen-year-old Cara's life for as long as she can remember. Towards the end of October, foreshadowed by the deaths of many relatives before them, Cara's family becomes inexplicably accident-prone. They banish knives to locked drawers, cover sharp table edges with padding, switch off electrical items - but injuries follow wherever they go, and the accident season becomes an ever-growing obsession and fear.
But why are they so cursed? And how can they break free?
My Review:
I got to read the first few chapters of this debut book and I have just got to thank my lucky stars. I was hesitant at first as the cover didn't exactly blow me away. But here's the thing: the writing did. Moira grips you from the very first sentence and holds you close throughout the book, leaving you wanting to read more from her. I love that the characters were all well rounded and diverse in personality--having every character just accept Accident Season and jump into a world of magic would have taken something from the book. It still would have been good, just less so. Cara's voice in the book is honest and flows easily. If you were on the fence before getting this book like I was, get off it. Get the book. Read it over and over. You'll be glad you did.
Overall: I entered a request to receive the full copy and I'll make a final review then, but keep an eye on this Author. She'll probably end up as the Favorite Debut for August.