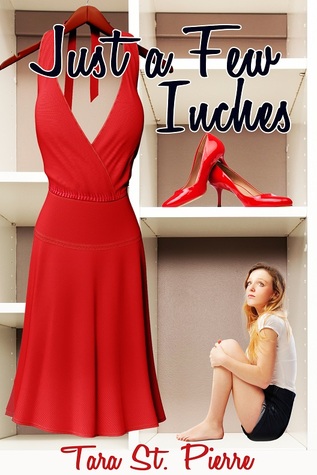 All Carrie Roberts wants is to be a little bit smaller.
To fit into the perfect dress for the Valentine's Day Dance. To look beautiful for her boyfriend, the school's star basketball player. To keep his jealous ex-girlfriend, a rival cheerleader, away from him.
Exercising and dieting don't work, but an advertisement for weight loss pills promises a quicker solution to her problem. As time runs out, she takes more than the recommended dose until she's just a few inches slimmer.
Days later, Carrie discovers that her body is changing in ways that should be impossible. While her doctor searches for a cure, she desperately turns to her friends and family for support. Everyone is noticing her now whether she likes it or not, and even the media is intrigued by her incredible story. Getting everything she once wanted has created new problems—problems that are growing more terrifying every day.
Because Carrie Roberts is shrinking.
My Review:
I got this ebook from a blogger giveaway, and I'm glad I did. From the synopsis, I wasn't too sure what would happen. I'm glad I got this book though because the storyline was well executed, nothing was overdone, and I was interested in the novel the entire time I was reading it.
I couldn't really shake the feeling that the author's ideas of what could or couldn't happen at any one size was slightly off. A prom dress when you're a foot and a half tall? Easy and cheap if you go to the walmart baby section. But aside from that, I didn't have any trouble with the relationships, emotions, or obstacles that happened in this story. I also very much appreciate the acknowledgment of heavy subjects in a lightish manner.
Overall, definitely a book I'd love to see in a library, but not really one I'd go out of my way to recommend to someone to pay for.
4 out of 5