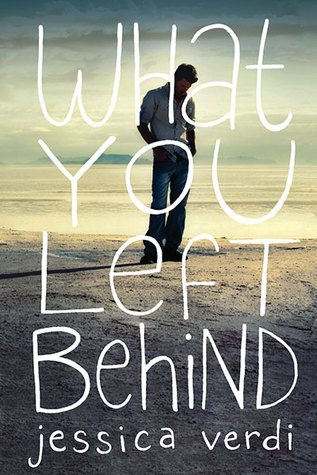 It's all Ryden's fault. If he hadn't gotten Meg pregnant, she would have never stopped her chemo treatments and would still be alive. Instead, he's failing fatherhood one dirty diaper at a time. And it's not like he's had time to grieve while struggling to care for their infant daughter, start his senior year, and earn the soccer scholarship he needs to go to college.
The one person who makes Ryden feel like his old self is Joni. She's fun and energetic—and doesn't know he has a baby. But the more time they spend together, the harder it becomes to keep his two worlds separate. Finding one of Meg's journals only stirs up old emotions, and Ryden's convinced Meg left other notebooks for him to find, some message to help his new life make sense. But how is he going to have a future if he can't let go of the past?
Buy on Amazon
My Review:
As a mother who had a kid fairly young (I was out of high school, but only just) the first chapter held my heart in a vice, and I was hooked to keep reading even though there was a little voice in my head saying "to get exactly 7 hours and 56 minutes of sleep tonight I need to go to sleep RIGHT NOW."
20% impression: the emotions in this book arr so real. The characters are well developed and the grief and issues they go through are neither overstated or muted. I'm embarrassed to say this is the only book about cancer I've read since TFIOS, but when you compare them solely on the subject of cancer and how the characters deal with it, John Green has nothing on this. I wanted to cry while reading this because everything read so realistically. My brain couldn't read the words fast enough, the way I wanted to eat this book up.
80% impression: wow I didn't even pause to leave a 50% impression. I love the interaction between Ryden and Joni.
Overall: would buy in a heartbeat. If you're a fan of John Green or the book 13 Reasons Why, you'll love this book.