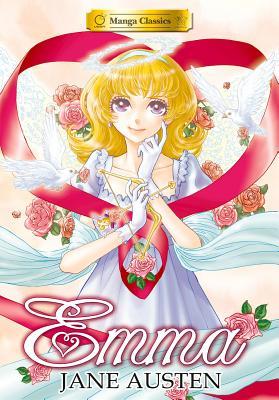 Just in time for the 200th Anniversary, Manga Classics: Emma brings Jane Austen's classic tale of youthful folly and romantic exuberance to a modern audience with this beautiful, new manga adaptation. The impulsive match-making of Emma Woodhouse delivers both humor and heartache through the gorgeous artwork of manga-ka Po Tse (Manga Classics: Pride and Prejudice). - Manga Classics editions feature classic stories, faithfully adapted and illustrated in manga style, and available in both hardcover and softcover editions. Proudly presented by UDON Entertainment and Morpheus Publishing.
Buy on Amazon
Add to Goodreads
My Review:
I received this book from NetGalley for an honest review. I really liked the story of Emma as a Manga. Like Pride and Prejudice, I probably would have found the novel extremely dull and poorly written, but the story itself, when presented without all the extra and needless prose, was entertaining and engaging.
Team Twain, just saying. I've never been a fan of Austen and I consider myself lucky for never having to read it for school. But even those who find fault with Austen's writing will likely find this manga classic adorable and Emma herself a fun and lively character.