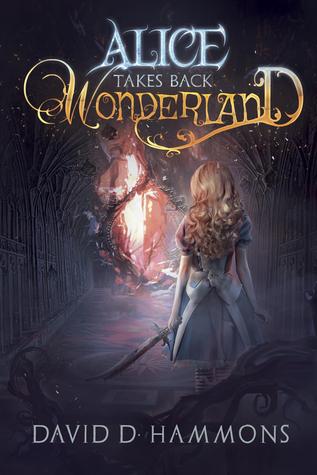 After ten years of being told she can't tell the difference between real life and a fairy tale, Alice finally stops believing in Wonderland. So when the White Rabbit shows up at her house, Alice thinks she's going crazy.
Only when the White Rabbit kicks her down the rabbit hole does Alice realize that the magical land she visited as a child is real.
But all is not well in Wonderland.
The Ace of Spades has taken over Wonderland and is systematically dismantling all that makes it wonderful. Plain is replacing wondrous, logical is replacing magical, and reason is destroying madness. Alice decides she must help the Mad Hatter and all those fighting to keep Wonderland wonderful.
But how can she face such danger when she is just a girl?
Buy on Amazon
My Review:
I got this book through NetGalley for an honest review.
First off, WHAT A BEGINNING. I was floored. I loved the Chesire Cat right away, and usually I find him a disagreeable character. This book sucked me in and held me and I loved it. As I went on, the mashup of different characters was fun but unfocused. I felt like there was a lot to be said trying to fit into one little book. The story itself might have benefited from being split up a little, letting readers have a sequel to look forward to.
I do wish I had seen more of Alice's sister before she was led back to Wonderland. And I wasn't really at all convinced that she had truly left Wonderland behind. But the Ace of Spades as a villain? The best--or worst--kind of tyranny.
If you like fairy tales and awesome beginnings, pick up this book. The rest of the book is good too, just not earth-shatteringly great like the beginning was. The first five pages are important, yes, but they also set expectations for the rest of the novel.
Overall, one of the better retellings. Fans of Wonderland and fairy tales will adore it.