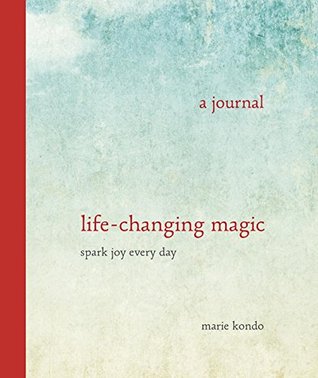 "Does it spark joy?"
These four little words have the power to create a revolutionary shift in your mindset. By asking yourself which things, activities, and relationships spark joy—and which don't—you can mindfully zero in on your ideal life. Peppered with quotes and inspiration from
The Life-Changing Magic of Tidying Up
, this journal is an invitation to apply Marie Kondo's principles to not only the objects in your home but also the moments in your life, one day at a time.
My Review:
This journal was not at all what I expected. I was expecting prompts or ideas.
maybe space to draw things that spark joy. Even a weekly quote or picture. While there was the occasional quote, this journal was really a glorified notebook.
Don't get me wrong, go and get the accompanying self help book written by the author. But if you want a place to record things that spark joy, go to the dollar store and invest in a fifty cent composition notebook or agenda.
I got this book from the publisher in exchange for an honest review.